If you are already an established keepsake business looking to connect with fellow keepsake businesses owners for support, inspiration AND to gain valuable exposure via our website
OR
you are at the end of your first "all inclusive" Keepsake Business Start Up Package and would like to continue to access the community, support and advertising opportunities
Then 'The Keepsake Co Membership' is for you.
Here is what you will receive as part of your membership: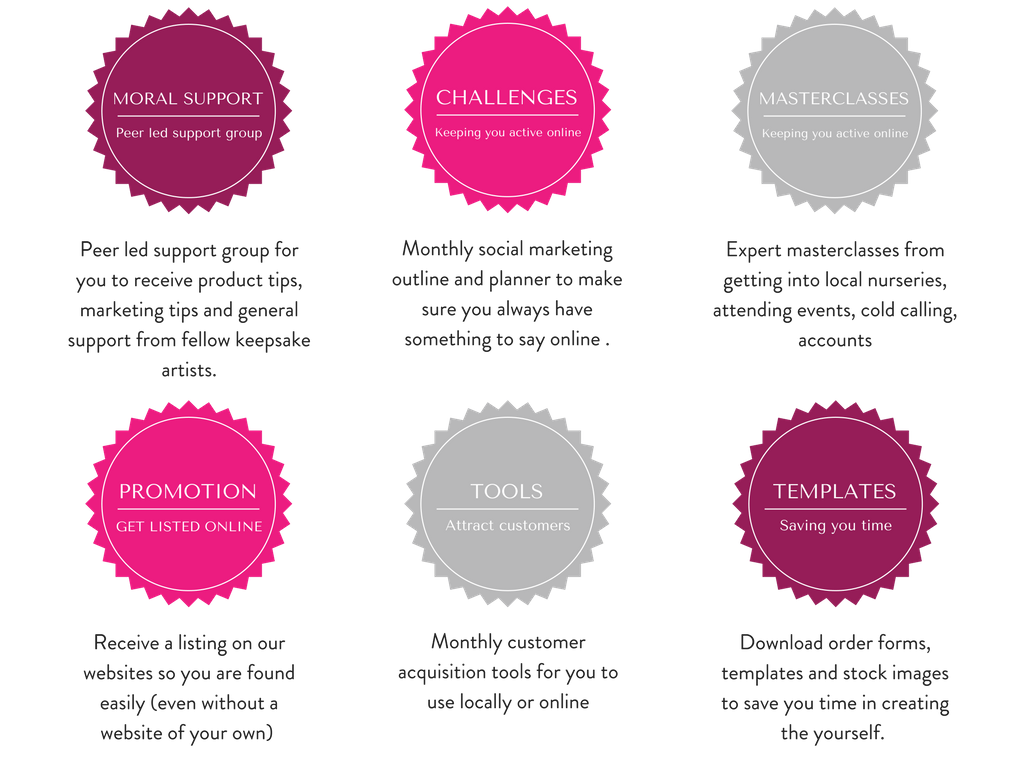 SUPPLIERS

As part of your membership you also receive the following benefits:

Access to wholesalers for engraved and sublimation products to add to your product range.
Discount with suppliers for raw materials so you can make more profit on each sale you make.
Training on how to source equipment and expand your range...
GET LISTED ON GOOGLE

As we have been around a long time Google likes our content and ranks it highly so we can blog around your services in your local area and get you featured on the first page. If you search for "fingerprint jewellery in Bristol " you will see our member listed on the first page there... we are the first listings under the paid Advert spots so it is as high as we can go organically for the lovely Leah...and can do the same for you too.